Thin-film transistor research
Amorphous Oxide Semiconductor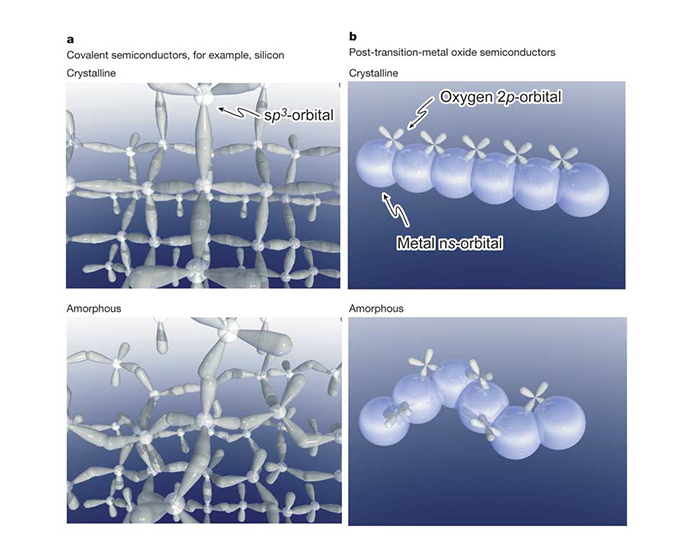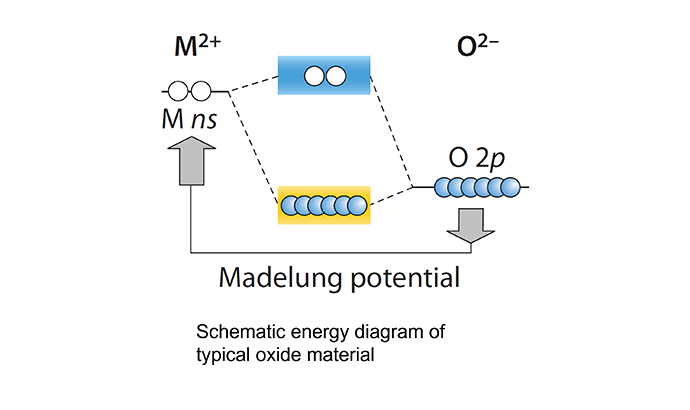 Since the discovery of the amorphous-InGaZnO (a-IGZO) by Hideo Hosono in 2004, amorphous oxide semiconductors (AOS) have been attracting great attention.
Ionic characteristics of oxides with two or more different metal atoms (with different electronegativity) are strong enough that the valence band is formed by the oxygen 2p orbital, and the conduction band is formed by the ns or np orbital of metal cation.
Oxides with large enough cations (n>4) have ns orbitals that overlap each other. Hence, oxides (i.e., IGZO) will have no directionality in their conduction band and have high mobility even in the amorphous phase.
Relatively high mobility, transparency, and low deposition temperature have been the merits of amorphous oxide semiconductors. Due to these merits, AOS materials are being used in display and memory devices.